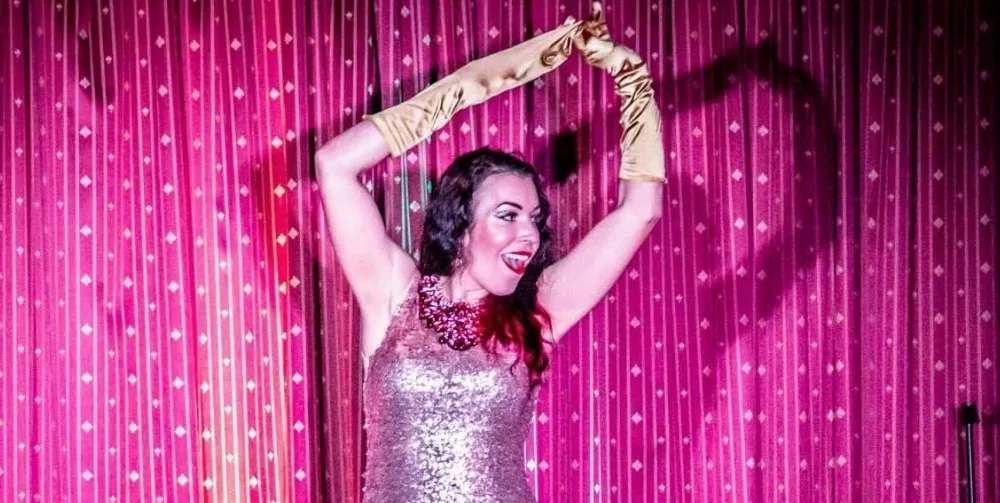 She is also the producer of The Teasy Speakeasy, an international online burlesque and cabaret show with a diverse line up of wonderful drag and burlesque artists. She designed the Speakeasy to support the arts and also raise money for various charities during the lockdown (NHS together, BLM, LGBT Mind, AKT trust, Cabaret VS Cancer).
A beauty with a big heart!
In addition to the Teasy Speakeasy she has also produced two successful live stage shows at the Rugeley Rose theatre.
So as expected I was thrilled when I had the opportunity to work with Cherry. I was looking to create a makeover that would complement Cherry as an artist/burlesque performer and fit in with her burly persona.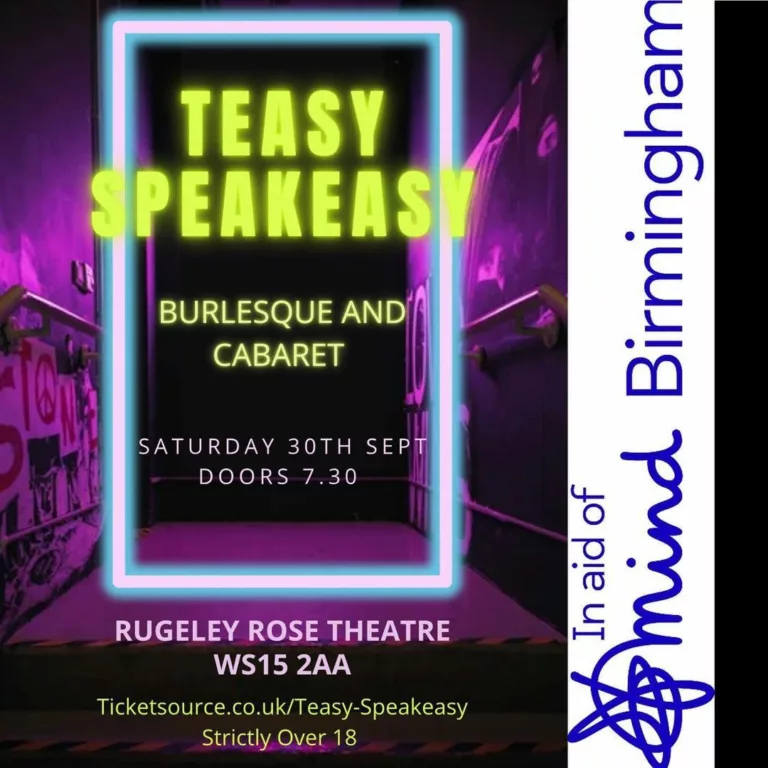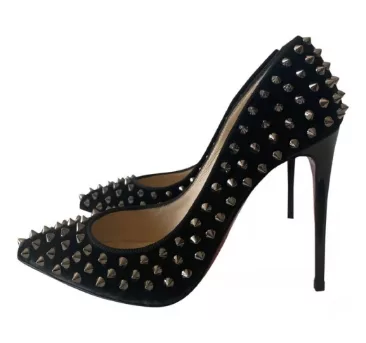 I went about and created a 3d makeover that replicated the iconic Christian Louboutin shoe. I wanted to take this prestigious brand and create a look that could mirror the design aspect of the shoe on to the face.
Another reason why I wanted to create this look on a burlesque performer is because these iconic shoes are worn and modelled by no one other than the amazing Dita Von Teese herself.
I really love the spikes that Christian Louboutin have designed on many of their styles. I totally appreciate anything that is 3D on shoes as I feel it creates maximum impact. The shoes in particular that I wanted to replicate were Christian Louboutin Follies Spikes in Gunmetal. They are a thing of beauty and desire! Gushing, gushing and more gushing. One day I will own a pair of these!
Prior to applying this look I sourced some spikes that I could apply safely on the skin using cosmetic glue. I then mapped where each spike would go. After each one was carefully applied I then worked on creating a winged eyeliner, I still wanted to retain create an overall burlesque feel for Cherry.
 Once the eyes and spikes were done I then finished her look with a bright bold red lip. I like to create a more pointed line around the cupids bow of the lip. This really gives it a vintage vibe and accentuates the lip. For the total pin up look I finished with creating a smooth polished vintage hairstyle. The result a edgy but feminine look.
Do you like this look? Would you have it done?
Contact us if you would like to book a creative makeover.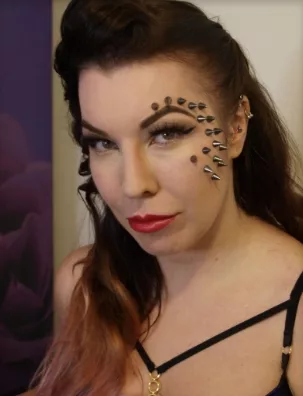 You can catch Cherry Champagne in her next production of the Speakeasy on 30th September at the Rugeley Rose Theatre, Taylor Lane WS15 2AA.