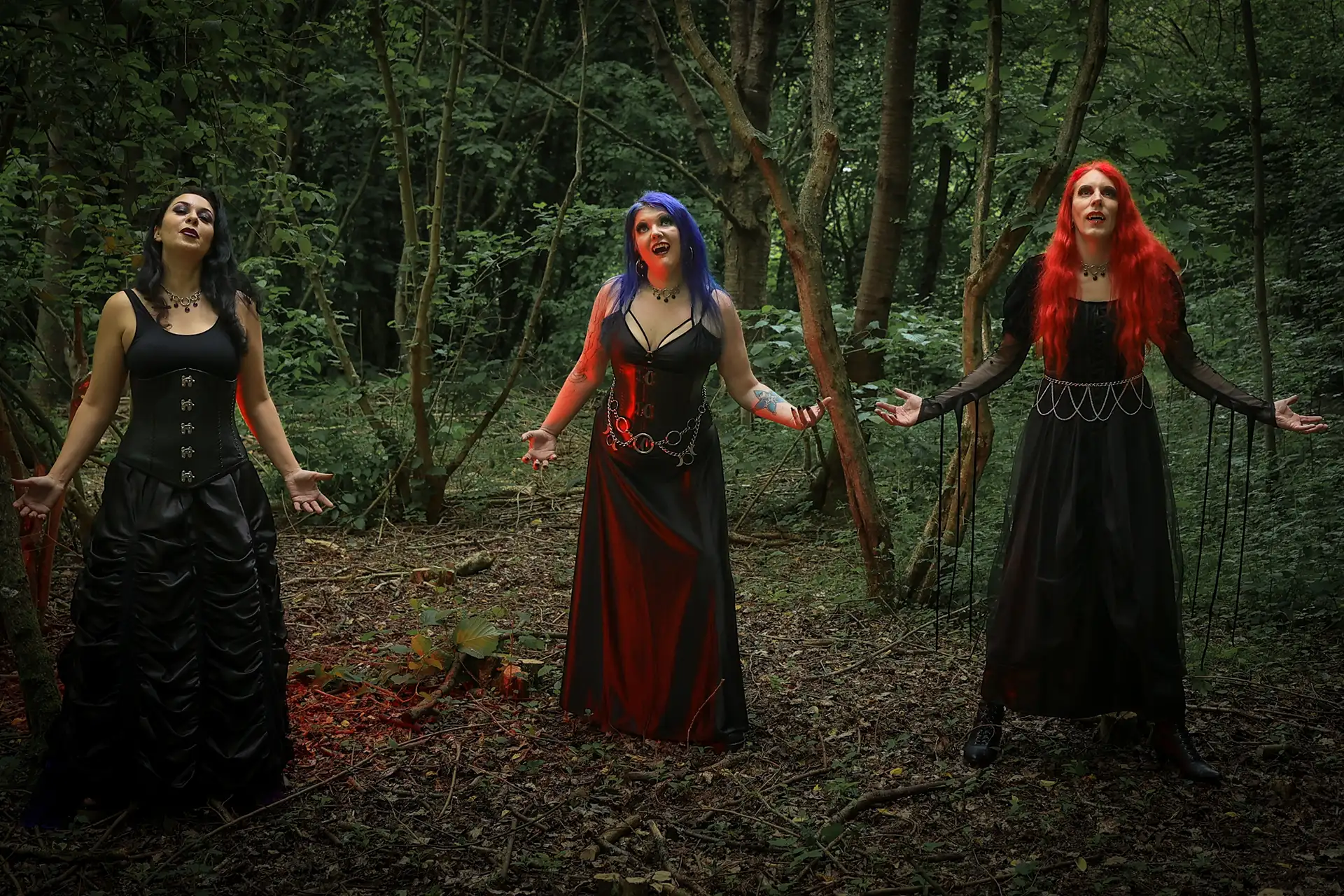 It all started when I watched Blade and I was hooked. I was fascinated by the metamorphosis of an human being to an agile creature of the night. To top it off they are immortal and have flawless skin. Well the ones in Twlight do.
Needless to say I then started creating various Vampire looks on myself. I would experiment with paler foundation to almost give myself a lifeless look. Black Eyeshadows, lashes and blood red lips to finish. The looks varied and one Halloween I even went as Elena from Vampire Diaries. I'd done full on black veins and that looked like I was in full on Vamp mode.
Further to my previous Vamp looks, I really wanted to do a Vampire photoshoot. I was over the moon when I got to do a photoshoot with Scarlet in Chains.
I have known them for sometime and I just love their gothy ways!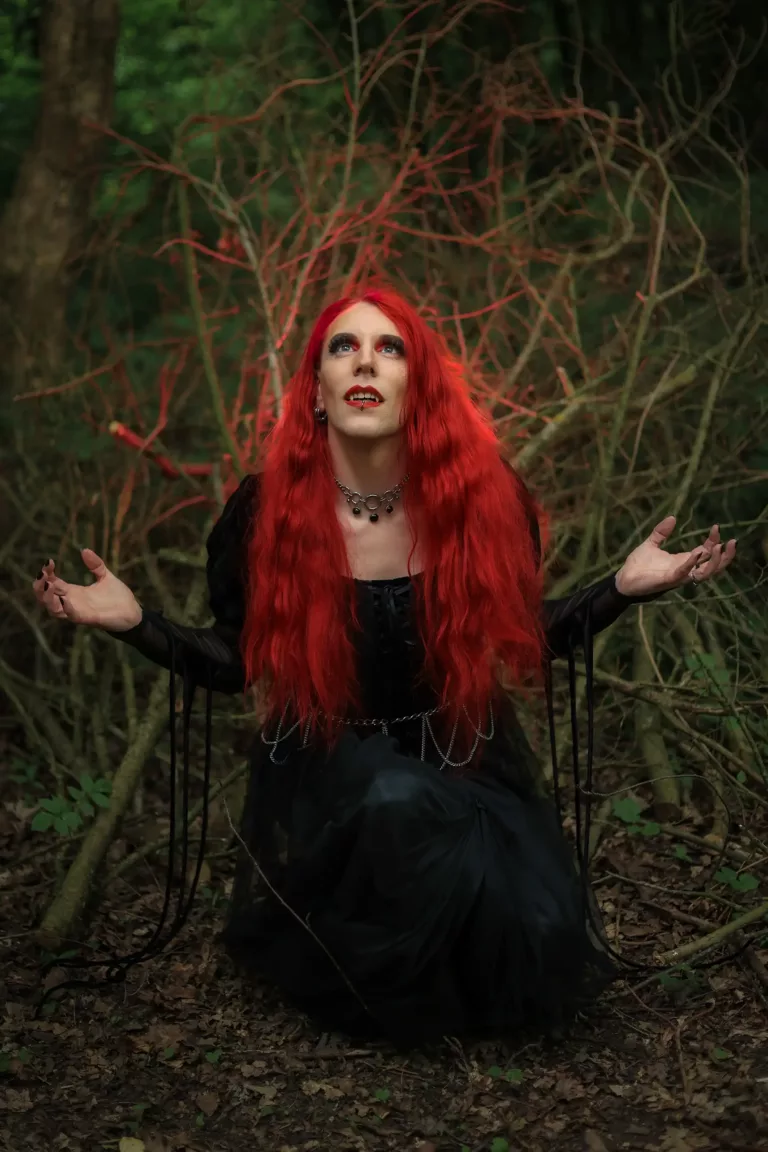 Scarlet in Chains are makers of unique stainless steel chain jewellery and accessories for alternative lifestyles. They are Female LGBTQIA+ owned. Best part? Their items are handmade in the UK.
Though they have standard designs available, every item is customisable with chain, O rings and a beautiful selection of crystals that have been sourced specifically to provide a unique selection.
So, any piece of jewellery you have custom created with a crystal is highly unlikely to ever be repeated. They make their Items in a dungeon using wherever possible, materials made in the UK.
Scarlet and Cyan Lilly who have backgrounds in engineering, silversmithing and design show to everyone that the jewellery is in very capable hands.
They have personally tested each design they create to ensure that's its up to the job and looks good whilst doing it. All items are not only available to have custom made for fit and appearance but they highly encourage you to get the full benefit of a Scarlet in Chains piece.
During the photoshoot we showcased some chains, chokers and much more and I loved how they felt against my skin.
We then took the shoot out to our local woods, in full on vampire attire. My favourite part of the day was when we were standing as a coven, ever so still as we were being photographed, then a gentleman who was walking past with his dog did a double take. I still to this day wonder what he must have thought!
Drew and Sophie, to my delight, had brought their own custom made fangs, as if my day couldn't get better!

Turning them into vampires was going to be fun. I started with Drew and created a red and black eyeliner design for the eyes. Pale foundation and grey contouring to make the features slightly sunken.

And of course finished with blood red lips. Drew has the most amazing red hair and I made sure that I matched the red lipstick to the shade of red.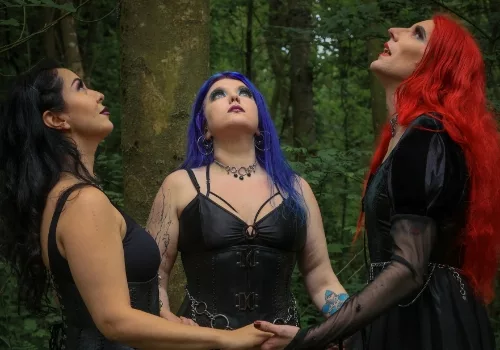 For Sophie her hair is blue so I went for a smoky black and blue eye. I enjoyed filling in the kips, carefully applying product around her piercings. The finished look? Unreal, I mean undead.
The timing of the shoot was pretty amazing as it happened to fall on Dracula week. All in all a fantastic shoot!