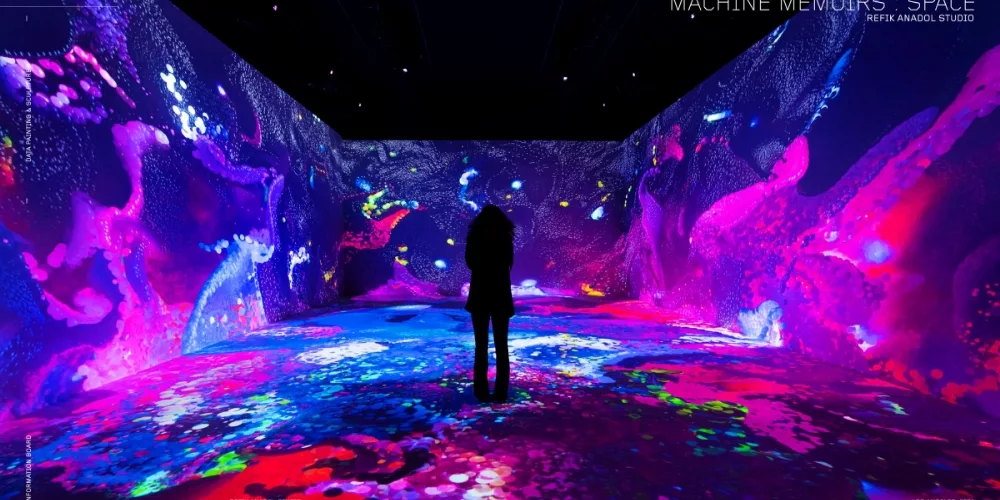 I had gone with friends to check out this much anticipated exhibition, and you know what? I was not disappointed. In fact the whole experience left me truly inspired!
The digital art was a result of a long-term collaboration with NASA, the exhibition used artificial intelligence to combine two million publicly available images taken by satellite and telescopes, transporting visitors from the centre of Coventry to the deepest regions of outer space.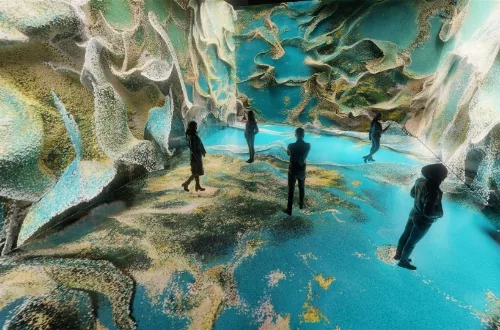 Mesmerising, the colours, the shapes. Even textures came through and light shone in all angles. This is when I came up with idea of an alien in a dystopian future exploring the galaxy. Yup, this is how my mind works!
Once I got back, I started to create a mood board of different alien looks and thought about how the finished hair and makeup would look under the light. I then decided on the model and chose a light blue with different tones to replicate my idea of an aliens skin. I then finished the skin with some iridescent glitters to make it seem as if the skin was clear and that you could almost see underneath the skin.
I used a liquid white eyeliner to gently brush the tips of the eyelashes to make the models blue eyes stand out even more. For the hair, I combined several different types of glitters into a hair gel. The chunky and fine glitters along with blue powder pigment really worked well together. The result? A slicked back style almost reptilian like. The model was amazing and she helped me portray the calmness that I was looking for in the brief.
If you haven't already check out The Reel Store. They are the UK's first permanent, digital gallery which explores the relationship between digital technology, visual arts, and people.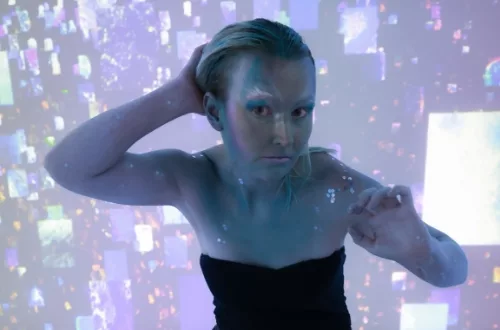 Housed in the old reel store at the former home of the Coventry Evening Telegraph newspaper, Coventry UK City of Culture has created a space where visitors of all ages and abilities can be mesmerised by a spectacle of colours, sounds and movement.
The Reel Store breaks up the traditional gallery experience by allowing YOU to become part of the artwork.
Imaginative outings await, with the current exhibition taking visitors on an immersive journey through Life and Work of Frida Kahlo. (https://coventry2021.co.uk/the-reel-store/)